Long ago, all the people of the realm lived together in harmony. But everything changed when the Flagstone Kingdom attacked.
Only the Avatar, master of all four elements, could stop them. But when the realm needed them most, they vanished…
So the people decided to host a tournament competition to find a new Avatar!
---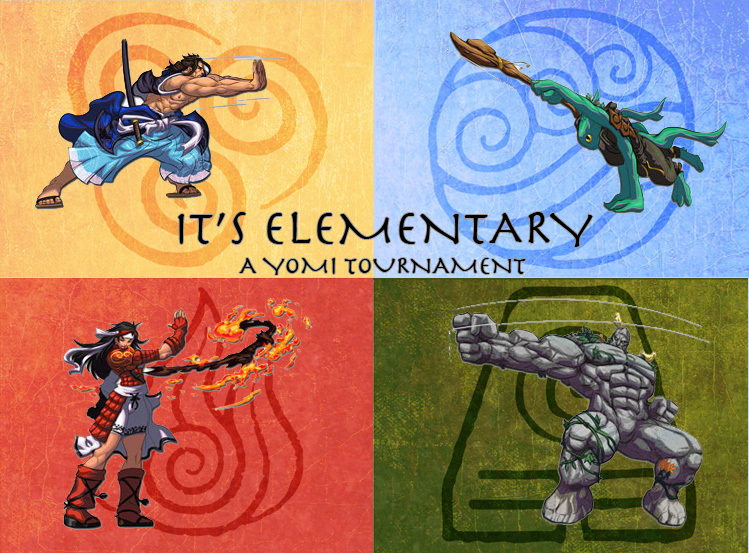 It's Elementary is a conquest tournament where every player has the same stable of four characters:

(air),

(fire),

(water), and

(earth).
The catch is, each set is still only a Bo5/Ft3, so even though you have four characters to use, you only need to win with three of them!
DETAILS
Saturday, February 24th at 7pm UTC/11am PST
Single elimination
Fast Timer
Best of 5/First to 3
In case of a double KO, replay the MU
All games are double-blind pick.
All players have the following stable of four characters: Grave, Jaina, Argagarg, and Rook
If you win a game with a character, you cannot use that character for the remainder of the set.
As always, sign ups are open right up until start time, but expressing interest/hype in this thread ahead of time is always appreciated!
Additionally, the start time is flexible if need be, but I will only be adjusting it if there is overwhelming consensus to do so.
---
It's time to restore some balance to this crazy world!
---
Single Day Tourney Hall of Fame