In the spirit of the holidays and the new year, I have returned after a little hiatus from Yomi to bring you a nice, relaxing new tournament: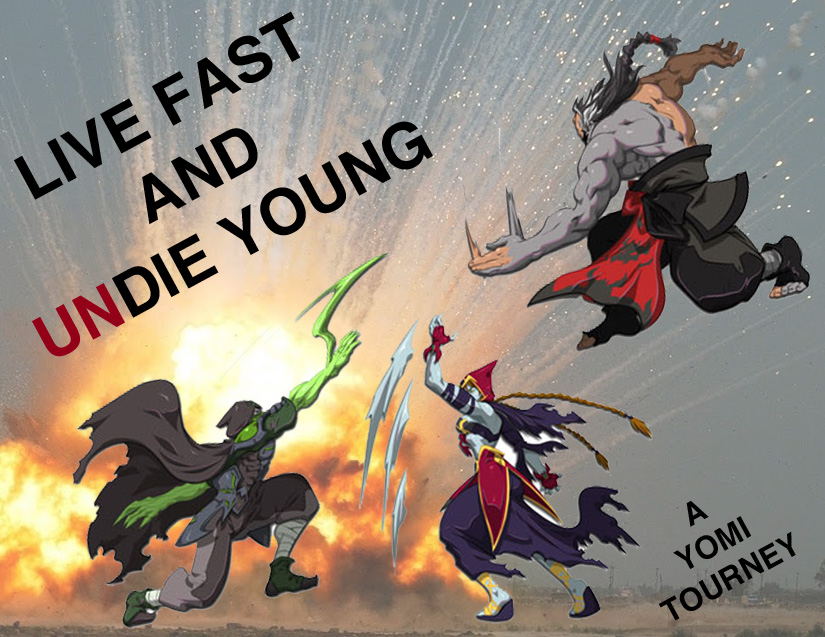 LIVE FAST AND UNDIE YOUNG is a single-day, single-elimination Yomi tournament where the only playable characters are Yomi's three unrelenting undeads: Master Menelker, Gwen Grayson, and Vendetta! Huge damage and small life totals promise to make this an lightning slugfest where only the most ruthless will emerge victorious.
DETAILS
Saturday January 6th at 10am PST/6pm UTC. (This can be changed if enough people need it to be.)
Single elimination
Best of 5
Fast timer
In the case of a double KO, replay the MU
Standard counter-picking rules
Players may ONLY play Menelker, Gwen, or Vendetta
As always, let me know if you are interested in playing so I can gauge whether attendance will be good on the day of!
---
Some say you'll rest when you're dead; those people just aren't motivated enough to keep on going!
---
[details=Single Day Tourney Hall of Fame]1. @Shax, the Greatest Grappler
2. @Zqxx, the Most Inhuman One
3. @Legion, the Familial Arbiter
4. @BD_Corro, the Master of Variance
5. @Legion, the Fantasy Strike Champion[/details]