Hi all !
The Puzzle Strike Yearly Division of Über Casual Kontest is taking signups !

http://challonge.com/fr/PSYDUCK2016
---
Rules
Best of Five

(first to three victories wins a match)
Double Elimination (two match losses and you're out)

Character lock, no counterpick (when you loose you can only switch a chip pile from the bank or make another new completely randomly)

Random starting bank (rules changed from my first post.)

Slow Timer (If both player agree, they can choose to play with another timer.)

Random player going first (Determined by the software.)

No collusion, alt account, etc.
If you intend to participate to the tournament, please send me a private message before Friday 23th of December with your character for the tournament !

---
Participants :
Castanietzsche
ULTRALAW
Jude
Zejety
pressstart
Bomber678
---
Scheduling rules
I'll send out scheduling conversations to both players. Signups will end after Friday, December 23th.

Bracket will go up on Monday, December 26th.

Predictions can be made then.
The first scheduling conversations will be sent out Monday, December 26th.

Matches should be scheduled and run within a week after
the conversation is sent.

In the event that players can't arrange a suitable deadline, contact
me to arrange for an extension.
If players merely FAIL to meet a
deadline, I'll take it upon myself to decide what happens.
If you know who your next opponent is and want to play ahead, feel
free to make a scheduling conversation, but please make sure to add me
to it so I can keep track of things.
---
Reporting wins rules
If you won a match, please report your games in this thread !

Reporting the bank is appreciated, although not compulsory

Comments from both players are appreciated !
---
Extras
If the Best-Of Five format is too long for you, provided both player agree, we can switch to Best-Of Three for a match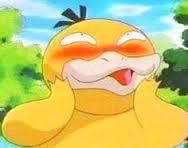 Hope you will be many to participate ! Thanks for reading