Hello members of the Sirlin Universe*! It's known to many of you that I play Yomi, and I play a particular character more often than others. BUT! Did you know that I play other games as well? All sorts of games are in my wheelhouse, so to speak. I play fighting games. Shooters. Platformers. RPGs. But, there's one type of game that I've tended to steer away from, simply because I've never particularly enjoyed the style.
Turn-based strategy.
Now, what does that have to do with anything, you might ask? Well, because a game I've wanted to play for a while comes to consoles in the US on September 27.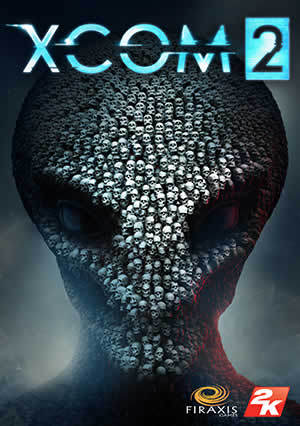 Assuming they keep everything that was in the PC release, one of the features I'm looking forward to the most is the Character Pool. Anybody you want to be in the game, be it someone you know or someone you've made up on the spot, can be inserted into the XCOM ranks.
Which is where this thread comes in.
In order to be able to create a roster that's ready to go for XCOM 2, I'm now holding an open recruitment station. Do you have what it takes to help push ADVENT and the Elders off our world? Are you willing to risk it all to give me the opportunity to fling your body at aliens to slow them down?
Through the PS4's Share capabilities, I plan on recording and uploading an LP of XCOM 2 featuring you! And you! And even you!
If you'd like to be a part of my playthrough, let me know here in this thread and shoot me a message with the details you'd like for me to include in your character design. If you're interested, be sure to tell me a "real name" (a name that you'd like for me to use, it doesn't necessarily have to be your real name), place of origin, "age" (same as real name) and anything you'd like to be included in your character's bio.
Join the Resistance and Fight for Your World
*TM MDM Productions, SirlinGames 2016
(Not an actual trademark)