So, help me out here…when would anybody going Peace ever tech this card? It is expensive, and compared to Peace's other tech 2 options (chiefly Drill Sergeant), it just seems a bit…meh.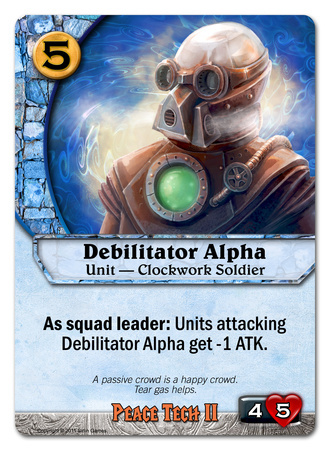 Am I missing something obvious? When put together with a purple start deck, he is made marginally better by Battle Suits, but then wouldn't you prefer to tech a Hyperion for the same price and stats, but with added haste and card draw?
The best use for this card I can think of is to help counter a heavy 1/1 token spam strategy (frogs, skeletons etc), but that is pretty niche usage…
Has anyone seen this card being used well, where Drill Sergeant wouldn't have been a better choice?