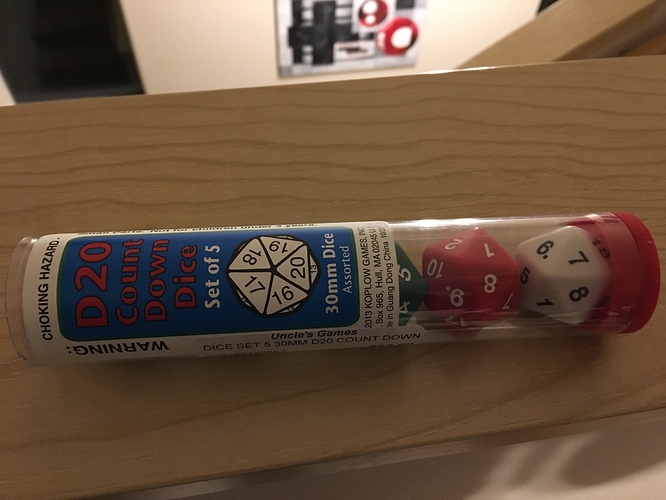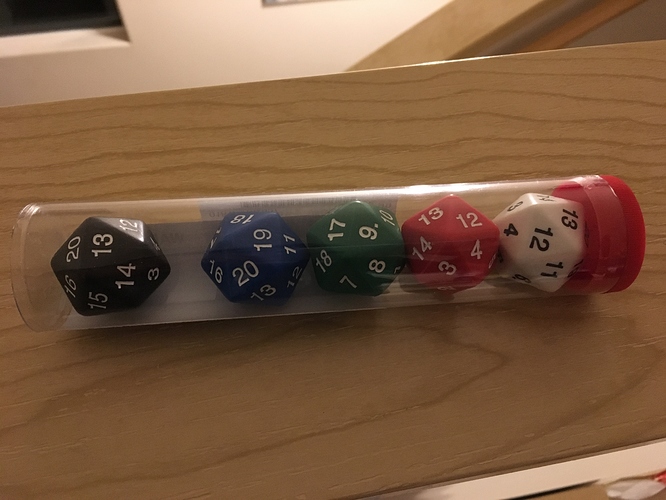 What good options have you guys found? I got this set of five countdown dice made by Koplow Games that I found at my local game store. I like these because the colors match (except no purple

), and the size (30 mm) makes them easy to handle and read without being too big. For those unaware, "count down" dice are d20s where consecutive numbers are adjacent to each other, making these dice convenient to use as counters in games. I was surprised to learn that Wizards of the Coast has a copyright or something on count down dice where the numbers are all consecutively adjacent. So, on these "off brand" ones, like the ones I got, the numbers are adjacent from 20 - 11, and then the die must be flipped over and then the numbers 10 - 1 are adjacent (i.e. all numbers are adjacent to the previous and next number, except that 10 and 11 are not adjacent).
Anyone know where I can find a purple one similar to the dice I got? Or are there other good options out there? I would definitely return these for a complete set of six matching colors.