Hi all, and @Thelo
Unfortunately I am encountering constant crashes while playing Yomi.
When it happens this message appears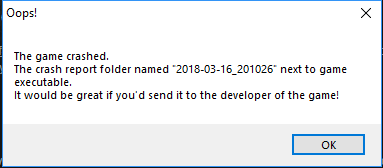 I'm not sure if there are specific steps that cause it. Sometimes it occurs as soon as the game has loaded, sometimes in the middle of a game. It's quite disconcerting as IYL is on the way.