Leontes vs. @Xiba
"The journey had been easy thus far. I had only lived this one life, yet I had lived it a thousand times. A familiar face on every floor, the same simple-minded creatures playing out a familiar routine. The only difference ever is how prepared I am for their deadly dance, and whether I have the strength to follow their lead. Where this knowledge comes from, I'm not entirely sure. Is it just experience? A "second-sight" perhaps?
With each death I can foresee their killing blow, yet I do not run; instead, I grit my teeth and accept the coming respite. Knowing that it would not be the last time, knowing that I would get another chance. Or maybe, hoping that this time I won't wake up.
But this time…
I wiped the slime from my blade and reached out for the dome-shaped object. I could sense great power from it, its strange markings beckoning my fingers to trace along the pathways on its surface. I felt my mind shake, a spurt of vigor empowering my soul. A familiar feeling, but I was wary. Neow has taught me that every ounce of power comes at a price. This time, however, I felt nothing. Interesting.
I shook it off and entered the City. A familiar flock of carrion. Alright, the one who's spreading his wings, hit that one four times so it can't…
Wait, what?
I can see them but, I can't see… I… I can't see it.
Instinctively I brace myself and cover my heart, yet none of them strike at me. Instead they grow more rabid, then the shroud again. Wait, no, I could've… Damn it!
What could… oh, no.
The dome. Is this the price? Or a test?
The "second-sight" once afforded to me had been replaced by a foggy, distracting haze. For the first time in what felt like an eternity, I feel… fear. I feel dread. I feel… exhilarated. I feel… excited.
I feel… something new.
Alright… If I can't see exactly what they're doing, I'll just have to make the read…
"Show me what you've got!"


















Leontes wins 4-1.
I played very well today. I'm on a tear. Let's keep it going.
Obligatory "Block City" image for @flagrantangles :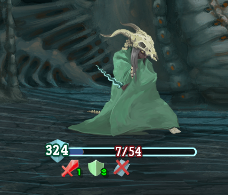 "The carvings in the stone are always the same leading up to one of those… things. You can almost smell the danger as you turn the corner.
I take a nap, a dreamless sleep, then move up the stairs.
Which one will it be… the nemesis? Maybe the orb walkers? I know them well. Do I remember enough? Their patterns, their tendencies… I pray that I do.
I push open the door just far enough to slink inside, and…
Wait…
It's you?!
Is this where my run ends?"